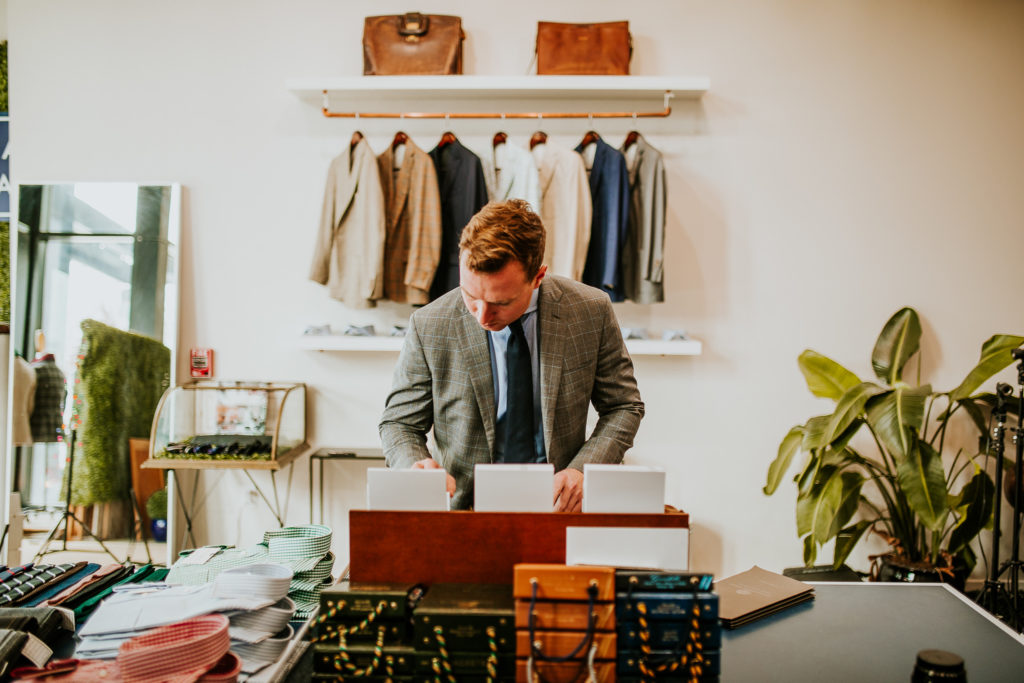 Friends,
It's that time of year. Our fall American-made to measure event is back on Friday, September 22nd. If you've been waiting for the right time to bolster your wardrobe or add that essential piece you've been missing – this is the time to do it with high quality, READ WALL custom tailoring. We'll be running the event through Friday, October 6th.
This year we're taking American-made a bit further. Each and every one of our custom tailored pieces is being made by hand at our DC Workshop. That includes hand-cut patterns, hand-set collars, sleeves, and hand-sewn finishing. The level of quality, customization, and value has never been higher. We will also be offering RW Bespoke with our master tailor, by appointment only.
During the event we'll take 20% off all tailored clothing. This includes suits, sport coats, trousers, topcoats, and formalwear. As things start to cool down with Autumn blowing into the district, this is a great time to get your hands on some RW favorites for fall/winter.
From the Harris tweed sport coats like Dad used to wear, the grey wool flannel suit in a (DC-appropriate) 9oz weight, to the king of kings: a camel-hair topcoat – we'll have it all.
We'll have our full range of fabric offerings available, think: Vitale Barbers Canonico (Italy), Harris Tweed (Scotland), Loro Piana (Italy), Abraham Moon (England) and of course American Woolen Company (USA) – among many others.
Questions, comments, concerns? Send 'em over to support@readwall.com.
Note: This is our last American-made to measure event until 2018.
Interested? Lock in your discount today by scheduling an appointment (between 9/22 & 10/6).