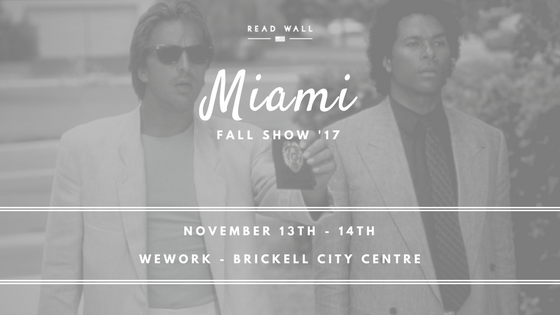 Miami friends: It's getting cold up here in DC, so we're taking our talents to South Beach. For those of you who aren't familiar, READ WALL is a men's custom maker and clothier based in the nation's capital.
Made at our workshop in DC, our full range of tailored clothing includes (but is not limited to) hand-made suits, sport coats, trousers, top coats, and formalwear. With bespoke quality in mind, our made-to-measure process includes more than 50 measurements that guide a pattern which is drawn and cut by hand by our Master Tailor. Our styles are tailored, but never skinny, and provide ample room to move, live, and breath. Our silhouette utilizes a higher armhole, nipped waist, and slightly tapered leg to highlight strong shoulders and a tailored look, all while remaining comfortable. Utilizing lighter canvassing, our suits have a crisp look while remaining as light as a handkerchief.
Reminder: We'll be posted up at WeWork Brickell City Centre: 78 SW 7th St, Miami, FL 33130
Interested? Fill out the form here, or send your inquiries to support@readwall.com.